COMMERCIAL GATE REPAIR
BBB A+ Rated Commercial Gate Repair since 1999.
Schedule Same Day Commercial Gate Repair
(210) 610-2085
Commercial Gate Repair San Antonio TX
When it comes to commercial gate repair in San Antonio. We are the #1 choice! We have a team of experienced and qualified technicians who are working 24 hours a day, 7 days a week to help our clients keep the doors and gates in good working condition.
Our team diagnoses the issues quickly and offers the best-suited solutions to minimize the time and cost of getting things up and working. If you are having any problem with the commercial gate, get in touch with us immediately!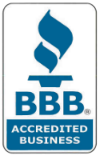 We love what we do and look forward to exceeding your expectations. We have been in the garage door & gate business since 1999 and have 100's of happy customers throughout the greater San Antonio area.
We guarantee top quality services for our clients. We feel happy to help our clients maintain their commercial gates; hence, in the case of any problem contact our team at 210-610-2085 and we'll be there to inspect and fix whatever is wrong with your commercial gate.
Set-Up FAST COMMERCIAL GATE REPAIR or Ask A Question
San Antonio – Boerne – New Braunfels
Bulverde – Castle Hills – Terrell Hills
Alamo Heights – Bandera – Stone Oak
Fair Oaks Ranch – Olmos Park
Commercial Automatic Gate Repair

Electric Commercial Gate Repair
Commercial Gate Access Repair

24/7 Apollo Gate Opener Repair

24/7 LiftMaster Gate Opener Repair

Electric Iron Gate Repair
San Antonio Garage Door and Gate – The Industry Leader in Commercial Gate Repair
San Antonio Garage Door and Gate is a full-service commercial gate repair company and we have helped clients across San Antonio and beyond resolve their commercial door issues within the shortest time frame. It is because of our dedicated team of professionals that we have been able to serve our clients with the highest standard of service for years now. Each member of our team is qualified and has undergone rigorous training to maintain our standards of customer service.
Whether it's a commercial parking gate, office complex gate, condominium security gate, or warehouse door, it not only serves as an entrance; but it also protects the premises; hence it must be kept in optimal condition. However, gates are subject to wear and tear and prone to damages due to many reasons. Fortunately, with one of our Door & Gate techs by your side, you shouldn't worry about the upkeep of the commercial gates. We inspect the gates and offer quick fixes to ensure the security of the premises is restored quickly.
Need Commercial Gate Repair? We are Here to Help!
San Antonio Garage Door and Gate is the first choice among customers in San Antonio. We have been catering to the needs of clients spanning various industries in the region. We make sure our team responds to your call quickly and gets the job done in the first attempt. Our loyal customer base is the proof of the fact that we have exceeded the client expectations every time. So no matter what trouble your commercial gate has been giving, just get in touch with us.
We offer a wide range of commercial door repair services that include:
Garage door repair: We repair garage doors of all types and sizes; hence we can help fix broken tensions springs or even a door that has stopped working completely.
Gate repairs: Our commercial gate repair service includes everything from basic maintenance and repair to complete gate replacement. There is no gate that we cannot fix!
Openers repair: Openers repair requires skilled and professional attention to ensure accurate diagnosis and quick repairing. We excel in this aspect of gate repair as well.
We reach our clients' premises fully prepared. This means we have all the necessary equipment and hardware which might be required to fix the issue. This is the reason why we encourage our clients to discuss their problems in details so that we can reduce the chances of return visits.
Partner with Us
We strive to keep our customers happy and satisfied by maintaining the quality of our services and solutions. San Antonio Garage Door & Gate has gained the reputation for being one of the most trusted service providers in San Antonio because of:
Consistent and high level of service
We offer what we promise
Constant improvement of service and products
Competitive Pricing
Attention to detail and tailored solutions
Free quotations
Expert advice and guidance
You don't need to believe our words. Do your own research and work with us to experience it yourself. We pride ourselves on the quality of workmanship and attention to details and this is the reason why we are counted among the top commercial gate repair services in San Antonio. Whether you have an electric, automated or manual gate installed at your premises, we can help you identify and fix problems with the best San Antonio gate opener repair. Doing so within the same day! Just give us a call on (210) 610-2085 or leave us a message regarding your problem and we'll get back to you to discuss it in details. We remain on call seven days a week, so get in touch with us at your own convenience!