DRIVEWAY GATE REPAIR
BBB A+ Rated Driveway Gate Repair since 1999.
Schedule Same Day Driveway Gate Repair
(210) 610-2085
Driveway Gate Repair San Antonio TX
With San Antonio Garage Door & Gate is the #1 door and gate company in San Antonio, your search for a reliable driveway repair service provider ends here!
Having years of experience in replacing, fixing and repairing driveway gates, we can help you with your door and gate problems in no time. We are capable of repairing automatic and manual driveways, so no matter what your driveway gate repair requirements are, we will get you covered. Talk to us at 210-610-2085 today!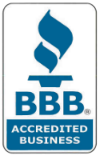 Whether the driveway gate is showing signs of trouble or it has stopped working completely, our team of experts can help you get back the gate in shape.
As soon as we get a call from you, a team of trained and qualified experts will arrive at your location to inspect the gate and get it fixed in no time, hence restoring the privacy and security of your property.
Please use this driveway gate repair form to schedule or ask questions; we will respond quickly.
Alamo Heights – Bandera – Stone Oak
Bulverde – Castle Hills – Terrell Hills
San Antonio – Boerne – New Braunfels
Fair Oaks Ranch – Olmos Park
Fastest Driveway Gate Repair

Best Driveway Gate Repair

Electric Driveway Gate Repair

Electric Swing Gate Repair
Electric Gate Operator Repair
Looking for Affordable Driveway Gate Repair Services? We are Here!
The driveway is the path to your home, hence it needs to be well protected. By installing a stylish driveway gate, you can increase the property value, security, privacy, as well as the curb appeal. But driveway gates are subject to regular wear and tear, which is why they start showing signs of problem after some time. By working with a reputed door and gate company, you can take good care of the gates and fix the problems as soon as they arise.
Driveway gates can be of many types — bi-folding electric swing gates, tracked sliding gates, cantilever electric sliding gates, and so on. The mechanisms used by each type of driveway gate are different, but that does not make our job any difficult. Our team is proficient in fixing and repairing all types of gates, regardless of the make and model.
Our team of well-equipped professionals understand, evaluate and then provide the best-suited solutions. We also cover driveway gates made of a wide variety of materials such as wood, aluminum, wrought iron and other, hence we ensure peace of mind for our clients. At San Antonio Garage Door & Gate, we offer the most cost-effective driveway repair services, so you don't have to spend a fortune in getting the fixes done.
Know When the Driveway Gate Needs a Repair
A driveway gate might stop working for many reasons. For instance, an automatic gate opener might stop working if there is a problem with the power source or a manual gate may make a creaking noise due to a loose screw. Hence you need to keep your eyes open for the signs of trouble and get them fixed at once.
Here are some signs of problem that you should look for and call the professionals immediately if you find any:
The gate makes weird (grinding or squeaking) noises
The gate does not open and close seamlessly
The gate moves slower than usual
The chain becomes loose
An internal part is broken
Balance is disturbed
If you have accidentally rammed your car into the driveway door
There might be other intricate problems with the driveway gate, especially if you have a gate automation installed; hence it is best to get the gates inspected by experts as soon as you see signs of problems.
The San Antonio Garage Door & Gate Advantage
We offer quick, reliable and the most cost-effective driveway repair services in San Antonio. We respond to your call within minutes and arrive at the location with all the required equipment and spare parts to ensure the problems get fixed instantly. At San Antonio Garage Door & Gate, we also offer the most flexible and competitive driveway repair services, so you can get in touch with us at any point of the day.
What makes us the #1 choice of our customers when it comes to driveway gate repairs?
Quick and reliable repair services
Highly qualified, trained and experienced professionals
24/7 support services
Reasonable prices
Fully insured and certified business
Whether you are a homeowner or business owner, we can help you restore the functionality of your driveway gate in no time. Just give us a call to discuss your requirements and our team of experts will reach you at the earliest. In most cases, we are done with the driveway gate repair work in less than an hour!