SECURITY GATE REPAIR
BBB A+ Rated Security Gate Repair since 1999.
Schedule Same Day Security Gate Repair
(210) 610-2085
Have a security gate that's in need for repairs? San Antonio Garage Door & Gate is here to provide you with a professional service, catering to the needs of both residential as well as commercial clients in San Antonio.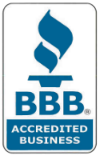 We love what we do and look forward to exceeding your expectations. We have been in the gate & fence business since 1999 and have 100's of happy customers throughout the greater San Antonio area.
Customer satisfaction is #1 in our book & we invite you to check out our BBB A+ Rating. Your security gate could be located anywhere. Warehouses, office buildings, stores, or homes. So, call us today and schedule the repairs.
Please use this security gate repair form to schedule or ask questions; we will respond quickly.
Security Gate Repair – Ensuring Your Safety
With more effective policing and community watch now in vogue, instances of break-ins and burglaries have reduced significantly around the country. However, the fact remains that if you really want to give your family a safe home or secure business premises you have to be proactive about it by yourself. Installing security gates and making sure they are well-maintained is the best way of doing so.
At San Antonio Garage Door & Gate, we offer a wide variety of materials such as wood, aluminum, and iron. As well as security gate repair for all major brands. Our website stands testimony to our versatility and we have the necessary experience and manpower to give completion to even the most extravagant of your ideas.
We are also aware of the fact that safety and security are matters of prime concern — a consideration we always remember to incorporate into our gate installation through proper choice of materials, perimeter configuration, or inclusion of suitable gate accessories. Whether you need a gate installed or security gate repair… You have landed at the right place. Call us at 210-610-2085 to know more.
Basic Purpose of a Security Gate
Security gates usually serve two basic purposes – primarily they offer protection and security from both a physical as well as psychological perspective. Next they act as striking pieces of decoration. These gates also tell a lot about their owners and there are a number of factors that may have to be taken into consideration while choosing a model that helps protect the territory. The material is of utmost importance. For example, a wooden gate is great choice for giving your home a rural or even fairytale atmosphere.
There are a number of things that need to be taken into consideration if you are going to choose a wooden gate – width of the fiber, shape, and color of the wood. Wooden security gates call for special attention since they are sensitive towards weather and climate changes and also to different kinds of insects and bugs. They are also not as effective as, say, steel gates when it comes to offering security.
San Antonio – Boerne – New Braunfels
Alamo Heights – Bandera – Stone Oak
Bulverde – Castle Hills – Terrell Hills
Fair Oaks Ranch – Olmos Park
Why Have a Security Gates?
For those who choose to have some real protection, a security gate represents the best choice. Security gate manufacturers and repair service providers are easy to find today and they cater not only to the domestic sector but also to commercial spaces such as schools and hospitals. Security gates are extremely effective in terms of keeping unwanted visitors at bay, are inexpensive, can be managed with ease and can be worked with even where the space is not the largest. Security gates are often attached with various applications that give the much needed feeling of safety to all those behind it.
When it is a matter of your personal security or security for a business space, it's risky to make compromises and settle for something that is less than the best. Security gates should typically come with something extra in order to offer the plus level of security that they are meant to afford. However, this extra need not be something extravagant or unaffordable; rather, it should be something deemed a necessity for every public area, store, or house that needs protection on the short-term or in the long run.
Why Opt for San Antonio Garage Door & Gate?
We are a factory-authorized organization: We are the go-to name in terms of factory-authorized installations. Whether you need a residential gate, commercial gate, slide gate operator, or no more than a gate intercom, we are the name you can rely upon.
We are professionals: We are a professional establishment and our technicians boast years of experience security gate repair, troubleshooting, and installing security systems for the beautification and security of both residential as well as commercial properties.
Quality of service is our biggest USP: We use a simple formula to enhance our quality of service – use original parts and have trained, certified technicians working with them. Our commitment to not just good service but great service is what sets us apart from the rest.
Faced with an issue involving your security gate? Give us a call at 210-610-2085 and get started on having it resolved at the earliest!