GATE OPENER REPAIR SERVICE
BBB A+ Rated Gate Opener Repair Service since 1999.
Schedule Same Day Gate Opener Service
(210) 610-2085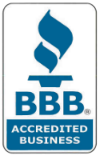 Need an automatic gate opener repaired or a new one installed? Your search ends here! San Antonio Garage Door & Gate is a family owned door and gate company that offers 24 hours assistance. We serve homeowners, offices, warehouses, manufacturing plants, and others businesses across San Antonio. To give our repair services a try, call us on 210-610-2085 now!
We rely on our team's expertise and years of experience to provide our clients with the best results on their electric and automated gate maintenance. No gate opener repair project is too big or small for our team of trained and well-equipped professionals — whether it is a minor technical problem or the gate opener needs to be replaced completely, we get things done within the fastest possible turnaround time.
Unmatched Gate Opener Repair Service at Affordable Prices
We understand the importance of security and peace-of-mind that comes from installing a gate to your premises. Whether it is to keep away trespassers or keep animals away from your property, we can help you maintain the security and privacy of your property. At San Antonio Garage Door & Gate, we offer gate opener repair services that are geared towards meeting your specific needs.
Even if you invest in the best gate opener, it will eventually require repair due to regular wear and tear of its components. Breakdowns and malfunctions can happen at the worst of times and when they do, we're there for you, 24/7 (including nights and weekends)!
GET A GATE OPENER REPAIR QUOTE or ASK A QUESTION
CALL FOR THE BEST GATE OPENER REPAIR IN SAN ANTONIO
We understand a malfunctioning gate can seriously affect your daily life, business or routine, hence we've made it our business policy to respond to your call promptly and provide the most effective gate opener solutions. Backed by our team of trained and experienced technicians, we're able to quickly diagnose the problem and get it fixed in no time.
We keep our prices reasonable because we value our customers. Even when you call us for an emergency gate repair service in the middle of the night, you shouldn't worry about having to pay extra charges. You can count on our team to get the job done in the most cost-effective manner.
Working with San Antonio Garage Door & Gate Makes Life Easier
Gate openers are a great way to provide convenient access to your house, office, or industrial premises along with adding extra security to the premises. We help our clients install, maintain, and repair gate openers for all types of gates including electric, automated and even solar powered gates. Whether the gate closes too quickly, the keypads won't work or the gate stops working completely; we can help you with urgent gate opener repair services.
We are a family-owned BBB A+ rated local business in San Antonio that has been serving residential, commercial and industrial clients with top-class gate installation, garage door repair, and maintenance services since 1999. Our dedication and love towards our work have helped us win hearts and we have become the first choice for thousands of home and business owners when it comes to door and gate repair. Some other reasons why our clients choose to work with us include:
Guaranteed satisfaction: Customer satisfaction is our top priority; hence we strive to improve the quality of our products and services continually.
24/7 emergency services: Waiting for the gate to be repaired until the next day might be too risky. We are always ready to serve our clients 24/7 including weekends.
Lowest prices: We offer the most affordable gate opener repair services in San Antonio. Ask for a free estimate to see it for yourself.
Fully licensed and insured: We are fully insured and certified, which means you can count on our services. We employ only licensed technicians who are trained and experienced in solving the most critical of gate repair issues.
Best quality hardware and spare parts: Our trucks are always loaded with high-quality hardware and replacement parts to ensure optimum quality and longevity of our services.
Highly trained and skilled technicians: Each team member undergoes rigorous training sessions to ensure best outcomes. This is reason our customers can totally rely on us for providing top-grade repair services, every single time!
When you need a dependable gate opener repair service, we are the team for you. If you live in San Antonio or the surrounding area and are in need of urgent gate opener repair service, speak with us right away at 210-610-2085. Or, you can also drop us a line via our online contact form. One of our friendly staff will get in touch with you right away!