COMMERCIAL GATES & ACCESS SYSTEMS SAN ANTONIO TX
San Antonio's #1 Commercial Gates Company company since 1999.
Call & Talk Directly With Commercial Gates Expert
(210) 610-2085
Commercial Gates San Antonio TX
Are you looking for a company in San Antonio that provides reliable services for commercial gates? Look no further because that's one of our specialties!
San Antonio Garage Door & Gate is a leading supplier, installer, and repair service provider for all types of commercial gates, serving a long list of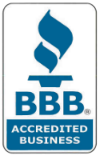 commercial and industrial clients across San Antonio.
Whether you need a sliding gate for the warehouse or an automated underground garage door, whether you're looking for a fire door installation or simply want to fix the broken hinges — from A to Z, anything related to commercial doors and gates can be found right here at San Antonio Garage Door & Gate.
Call us at (210) 610-2085 to get in touch right when you need us! You can call us, use the form on this page, or visit our contact us page for other contact information.
Can't call now? Use this form, and we will respond quickly.
San Antonio – Boerne – New Braunfels
Bulverde – Castle Hills – Terrell Hills
Fair Oaks Ranch – Olmos Park
Alamo Heights – Bandera – Stone Oak
Commercial Automatic Gates

Electric Commercial Gates

Electric Commercial Gates

Commercial Sliding Gate Repair
Commercial Gate Access Repair

24/7 Apollo Gate Opener Repair

24/7 LiftMaster Gate Opener Repair

Electric Iron Gate Repair
We are San Antonio's Commercial Gate Specialists
Security is a major concern for commercial and industrial clients, which is why the choice of commercial gate plays a critical role here. Thanks to our brand associations, our inventory is stocked with products that are engineered with precision using state-of-the-art technology. Nothing is more important that the security and reliability of the equipment we service.
Commercial Gates – You Say, We Get it Done!
No matter what kind of business you are into, we provide excellent industrial and commercial gates to your premises. We know how important it is to maintain the safety and security of your commercial space. And this is exactly why our repair, replacement, and installation services are designed to meet the highest standards of quality, reliability, and durability.
Some of the most popular commercial gate services we offer include:
Parking gates
Warehouse overhead doors
Rolling steel doors
Sliding gates & operators
Rolling security grilles
We also understand that the needs and requirements differ with each business, hence we offer our clients with a wide variety of gates to choose from. Depending upon your specific needs, you can choose from our range of:
Electric gates
Automated gates
Manual gates
The gates are built using the latest techniques and best quality materials to ensure that you can keep the premises safe and secure along with maintaining the pleasing aesthetics of the premises. Hence you have full control over those entering and leaving the premises. The best thing about gates offered by San Antonio Garage Door and Gate is they are extremely affordable and are tailor-made to suit your specific requirements.
Why Choose Commercial Gate Services by San Antonio Garage Door & Gate?
We are dedicated to providing our clients with the best quality service – every single time! It is because of our dedication and love towards our work that we've been trusted by our clients over the years. When you choose San Antonio Garage Door and Gate as your door and gate solution partner, you can be assured of:
Commercial Gates – Quality & Reliability
Whether it is the quality of our gates or the quality of service; we excel in both the aspects. We also have a team of highly trained and qualified experts who know their work the best and work in a hassle free manner to ensure minimal disruption to your daily work. We also comply with the highest standards of work, so that you can work peacefully and ensure safety for your workers.
Customer Service at Its Best
We respond to your calls quickly. We understand that you have other important things to look after; so we take away all the door and gate related hassles from your mind. Our San Antonio gate repair team works in coalition with the clients to provide them with the necessary help and guidance, whenever required.
Safety Comes First
Safety is on top of our priority list, hence we assess the risk factors before every installation and replacement project and take necessary measure to minimize the risks. All projects are supervised by qualified technicians, so you can be assured of the safety of your premises and workers.
Staying Ahead
Since 1999 we have understand our clients and their specific requirements; this has enabled us to provide solutions that are perfectly in sync with the customer needs. We strive to improve our products and level of service on a regular basis so that we can take forward our relationships with our clients. If you have further queries about our commercial gates or would like to know more about a specific type of commercial gate, then call one of our experts today!